Professional Tax Resolution Services
Mahijah Tax Group provides nationwide federal and state tax resolution services.
Tax Resolution
Have you ever received a letter or notice from the IRS, ignored it and now you owe penalties and fines on top of the taxes you already owe?
You're not alone.
If you owe the IRS money and are wondering what your options are, contact us today or learn more about our tax relief services and how we can help.
Tax Planning
If financial success is your goal, we are here to help! There is more to preparing your taxes then simply filling out forms at tax time. We can help you set up a recordkeeping system that meets IRS requirements. We review and adjust your paycheck withholding so that it accurately reflects your tax situation and lets you keep more of your money (why give the IRS a free loan?).
Tax Preparation
As your trusted tax adviser, we prepare accurate tax returns for individuals and small business owners. We calculate estimated taxes for self-employed small business owners. We offer free electronic filing and direct deposit for a faster tax refund. We file extensions and calculate estimated tax to avoid interest and penalties.
Debra Mahijah is the owner of Mahijah Tax Group, a Los Angeles based boutique tax compliance and tax resolution firm serving taxpayers and small business owners nationwide. She has proven tax and accounting experience exceeding 30 years. She believes in the value of relationships. At Mahijah Tax Group we view every client relationship like a partnership, and truly believe that our success is a result of your success. Our firm is responsive. Clients that we accept to represent rely on our competent advice and fast service. To see a listing of our services, please take a moment and look at our services page. Because we get new business from the people who know us best, client referrals have fueled our growth in the recent years. Our continual investment of time and resources in professional continuing education, state-of-the-art computer technology, and extensive business relationships is indicative of our commitment to excellence.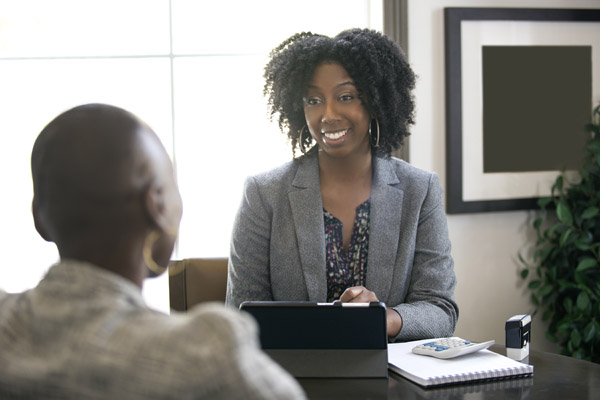 Thank you for your excellent service. You were very knowledgeable, professional, courteous. Debra helped me to resolve a difficult tax problem. I know I will continue to be a customer.
Debra is absolutely amazing! She has always been accurate and consistent with my taxes. I have been utilizing her services for decades now, and she had never failed to give me the best services. You can't out a price on quality.
I followed Debra when she left the office of an accountant I had gone to for years, and started her own tax service. She is very pleasant and professional, explained everything, and processed my paperwork promptly. This was my first time doing a tax return contact-free, and it could not have been easier. I highly recommend this tax service.
Outstanding client service!! Extremely knowledgeable, very professional and prompt. I will be returning next year. Thank you for going above and beyond.
HAVE A QUESTION? WE'RE HERE TO HELP